F1 Insights
Get the lowdown on what's new in Formula One, go back-to-basics with exclusive #F1Insights by our guest writers, and get tips from industry experts from the Formula One fraternity. Got a suggestion on what you'd like to see here? Write to us at info@singaporegp.sg.
Highlights of the Spanish Grand Prix
Posted on 13 May 2019
Hamilton wins, takes championship lead
After Valtteri Bottas secured his third consecutive pole position during qualifying for the Spanish Grand Prix, the following day it was the turn of Mercedes teammate Lewis Hamilton to make it three from three, claiming his third consecutive victory at Barcelona's Circuit de Catalunya. Hamilton took the lead off the start, and held it through two pit stops and a late Safety Car, delivering a lights-to-flag win and a fifth one-two finish for the Silver Arrows.
It was not all smooth sailing for the Briton, however, as he faced tyre issues with more than 20 laps to go, ominously telling Mercedes on the team radio: "It feels like these tyres could be a stretch."
Bottas arrived in Spain leading the drivers' standing by a single point; Hamilton leaves with a seven-point advantage. In third, Max Verstappen is 39 points behind Bottas, while fourth-placed Vettel is a further two points behind, seven points clear of Leclerc.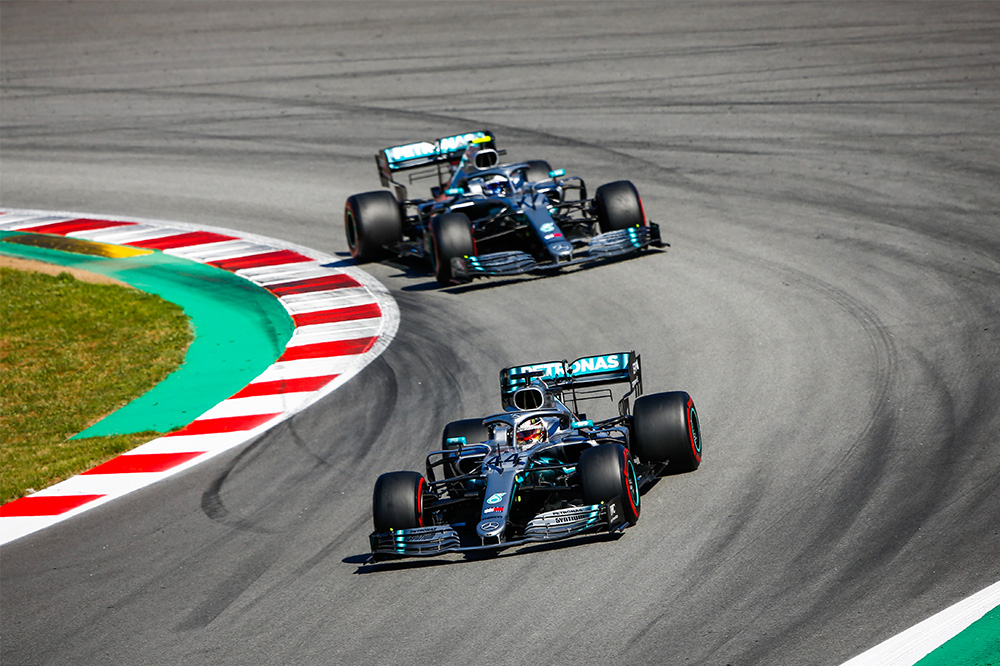 Team order swaps for Vettel and Leclerc
The Ferrari team orders row is the race strategy story that will not go away, with Sebastian Vettel and Charles Leclerc once again taking it in turns to swap positions on track, each driver faster than his teammate until stuck in the aerodynamic wake of the leading car. In the opening phase it was Leclerc who was quicker behind his teammate; the pair swapped positions on lap 12 and then swapped again on lap 36, when Vettel was behind Leclerc on track but on the faster tyre compound. Neither swap did much to help Ferrari, who finished fourth and fifth having started third and fifth.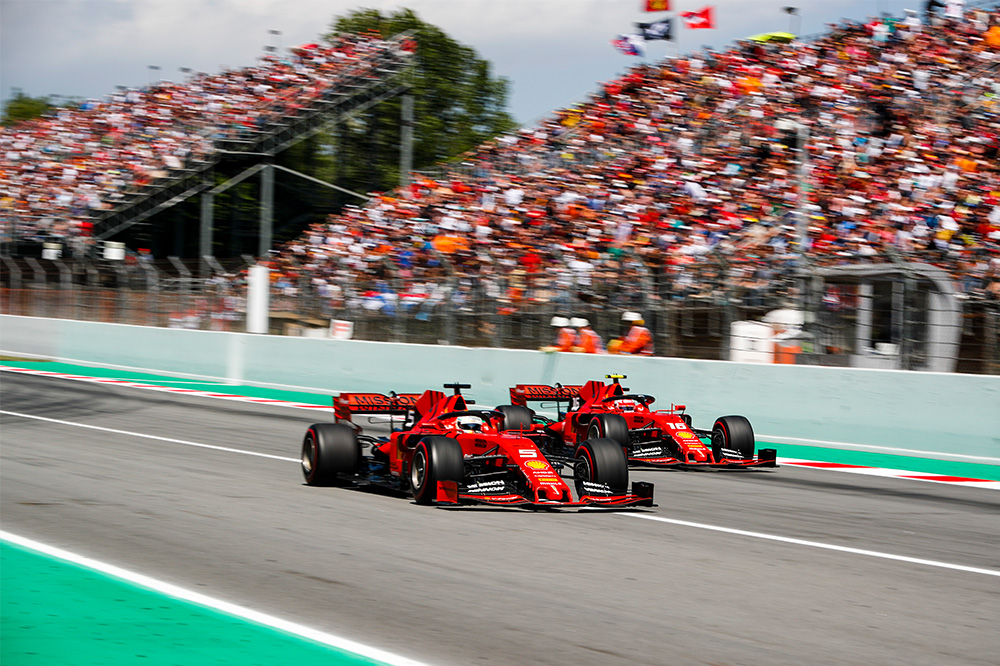 Good Barcelona memories for Kvyat
Toro Rosso driver Daniil Kvyat managed to lay a few Spanish Grand Prix demons to rest at the Circuit de Catalunya on Sunday. The racetrack was the site of the Russian racer's first public outing after he was demoted from Red Bull to Toro Rosso in 2016, replaced by Max Verstappen. Adding insult to injury, Verstappen won that race for his new team. Kvyat's career was on a downward slope. But on Sunday afternoon Kvyat was Toro Rosso's only driver to score. His haul of two points was a small reward for the impressive move the Russian pulled off on lap 23, overtaking the Alfa Romeo of Kimi Raikkonen around the outside of Turn 4.