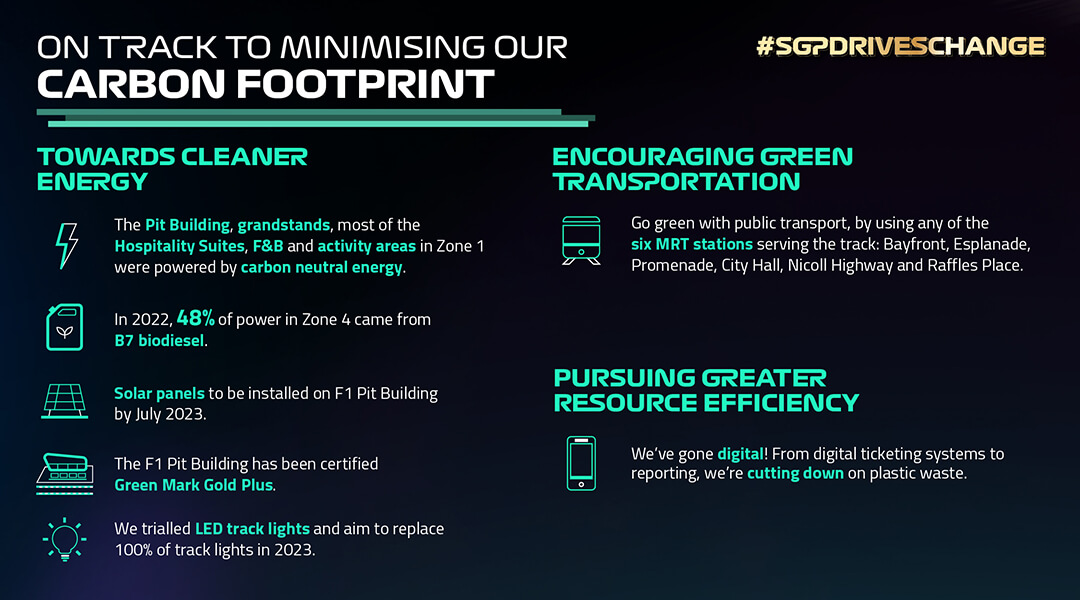 To reduce our carbon footprint, we are tapping on cleaner energy sources to power the races and going digital to maximise resource efficiency.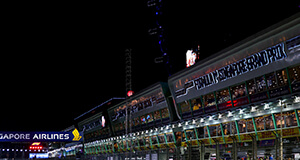 Green Mark Gold Certification
The F1 Pit Building has been certified the Green Mark GoldPlus by the Building and Construction Authority since 24 Feb 2022.
Carbon-Neutral Energy
The Pit Building, grandstands, most of the Hospitality Suites, as well as the F&B and activity areas in Zone 1 of the Circuit Park are powered by carbon neutral electricity through the purchase of Renewable Energy Certificates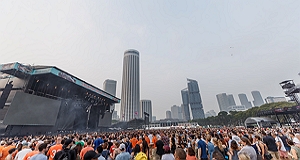 Powered by Biodiesel
Approximately 48% of power used in Zone 4, including the Padang stage, Downtown stage, grandstands, public lighting, F&B and activity areas at the F1 Village @ Zone 4 is generated from B7 biodiesel, from local fuel distributor PS Energy Group.
Biodiesel is a diesel replacement fuel manufactured from organic materials such as vegetable oils or used cooking oils. B7 biodiesel is a blend that consists of 7% biodiesel and is able to reduce greenhouse gas emissions by 5% compared to conventional diesels.
We are also working with Singapore-based Alpha Biofuels to trial a generator that is fully powered by B100 biodiesel, a biofuel that is 100% manufactured from used cooking oils, which will be used to power F&B areas at Dockside in Zone 4.
Harnessing the Power of the Sun
Together with the Singapore Tourism Board, solar panel installations on the F1 Pit Building will be completed by July 2023, generating enough power to operate the entire building during the race month.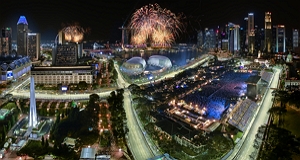 Lighting the Track
We will also trial energy-efficient LED track lighting this year, with an aim to replace all existing track lights in 2023. This will reduce our energy usage by up to 30%.
Encouraging Green Transportation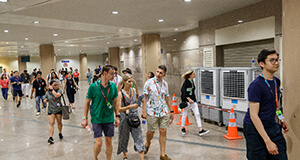 We're encouraging everyone to do their bit by reducing their own carbon footprint by taking public transport to the Circuit Park.
The Circuit Park is connected by six MRT stations: Bayfront, Esplanade, Promenade, City Hall, Nicoll Highway and Raffles Place.
Pursuing Greater Resource Efficiency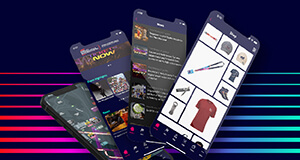 We've gone digital! From digital ticketing systems to project management systems and reporting, we're making an effort to reduce plastic waste.