Press Release
Don't miss the latest news of the Singapore Grand Prix.
19% increase in attendance year-on-year for the
2017 FORMULA 1 SINGAPORE AIRLINES SINGAPORE GRAND PRIX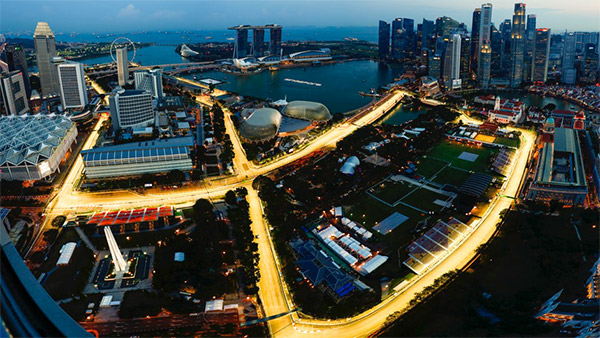 Singapore, 17 September 2017 – Singapore GP Pte Ltd today announced that the overall attendance at the 2017 Formula 1 Singapore Airlines Singapore Grand Prix was 260,400.
This figure is higher than the average overall attendance at the event in its 10-year history, and highly encouraging as the organisers embark on a new four-year extension to the contract, announced earlier this week.
Singapore GP Pte Ltd Executive Director Michael Roche said: "This is a very positive sign for the years to come. Our aim, as always, is to improve the event both on and off the track to keep people coming back and to attract even more visitors to Singapore."
Welcoming the crowd figures, Ross Brawn, Formula One Motor Sports Director, said: "I have always enjoyed Singapore, right from the beginning. This event was a game-changer in many ways.
"The races here have always been entertaining, and this year we are enjoying a fantastic championship with the top teams in contention for the title.
"Singapore is an iconic race on our calendar and I'm delighted both with the renewal and with the extremely strong attendance figures, which underline the enduring enthusiasm for this great event."