Press Release
Don't miss the latest news of the Singapore Grand Prix.
Roundup Of Saturday's F1 Qualifying Session
By Stuart Sykes
EPIC LEWIS LEAVES SINGAPORE BREATHLESS
The Killers were about to go on stage but it was Lewis Hamilton who murdered the opposition when he put his Mercedes on pole for Sunday's Formula 1 2018 Singapore Airlines Singapore Grand Prix.
On perhaps the most spectacular stage in the F1 world, Hamilton produced a stunning lap of 1:36.015 to claim his fourth Singapore pole, his seventh in 2018 and the 79th of his Formula 1 career.
'That lap felt like magic,' said Hamilton, 'in fact I don't even know where it came from! I am super-overwhelmed, my heart's racing. It was one of the best laps that I remember feeling.'
For the second year running in Singapore Max Verstappen will start from the front row after overcoming persistent engine niggles to put his Red Bull alongside the Mercedes. 'This feels like a victory after the amount of problems we've had today,' said the Dutchman. 'To be second is unbelievable and shows we have an amazing car.'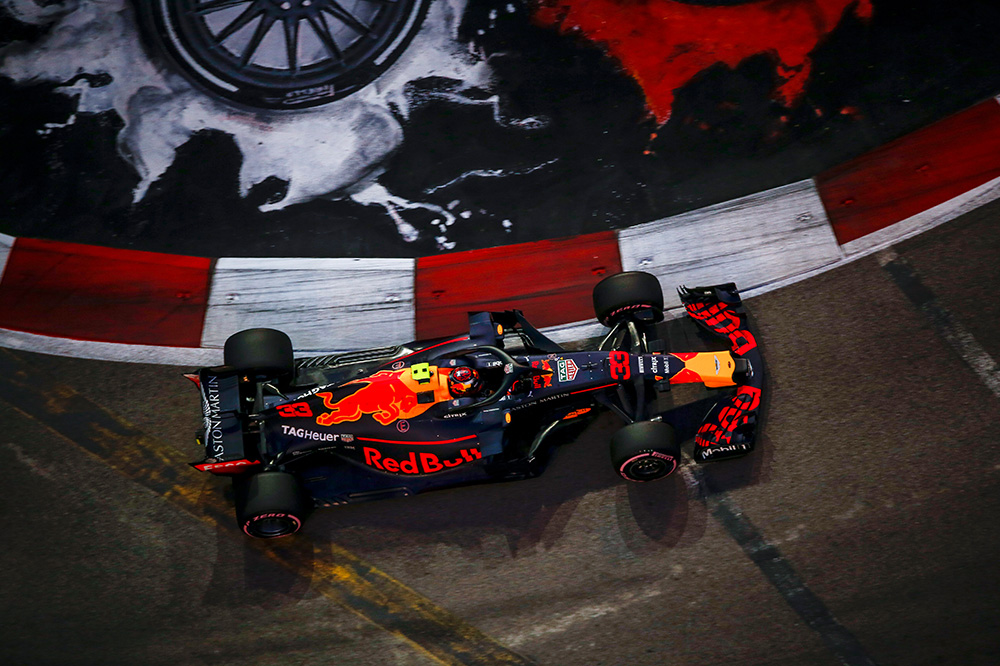 Hamilton's fourth Singapore pole matches the record of Sebastian Vettel, who was third for Ferrari. 'Not ideal,' shrugged the four-time Marina Bay winner. 'It was a bit of a messy qualifying for us and at the end there was too much time missing.'
Vettel is joined on the second row by Valtteri Bottas in the second Mercedes, while Vettel's teammate Kimi Räikkönen, who had a spin midway through the second segment of qualifying, finished fifth with the Red Bull of Daniel Ricciardo alongside him - the first time in his Red Bull career that the Australian does not start from the front three in Singapore.
It was a good session for the renamed Racing Point Force India with Sergio Perez sixth and Esteban Ocon eighth. Between them was the Haas of Romain Grosjean, with Nico Hülkenberg's Renault rounding out the top ten.
Former Singapore winner Fernando Alonso could not get his McLaren higher than 11th, replying with a sarcastic 'Nice' when told that news by his team, while Renault's Carlos Sainz complained that he had 'absolutely no grip' and was 12th.
The two Saubers of Charles Leclerc - who hit the wall a glancing blow at Turn 21 - and Marcus Ericsson were 13th and 14th and Pierre Gasly in the Toro Rosso also failed to make it into Q1.
For the eighth time in 2018 both Williams cars failed to progress from Q1, with Lance Stroll 20th and Sergey Sirotkin 19th, while McLaren's Stoffel Vandoorne - out of a drive next year at this stage - also failed to go through for the eighth race in a row after what he called 'a messy lap'.
They were joined by Brendon Hartley, under increasing pressure to retain his Toro Rosso seat, and Haas's Kevin Magnussen, who was stuck in Q1 for the first time since the Monaco Grand Prix. 'We need to have the pace,' said the disgruntled Dane, 'so we need to try and understand more for tomorrow. It looks like a tough day but we can only do what we can.'
The last word, though, went to Hamilton. As his pole lap finished his engineer radioed him to say it was 'a pretty epic lap'. Minutes later an elated Hamilton said simply, 'This track is epic.'