F1 Insights
Get the lowdown on what's new in Formula One, go back-to-basics with exclusive #F1Insights by our guest writers, and get tips from industry experts from the Formula One fraternity. Got a suggestion on what you'd like to see here? Write to us at info@singaporegp.sg.
Highlights of the Chinese Grand Prix
Posted on 16 April 2018
By Kate Walker
D-Ric delivers career-changing drive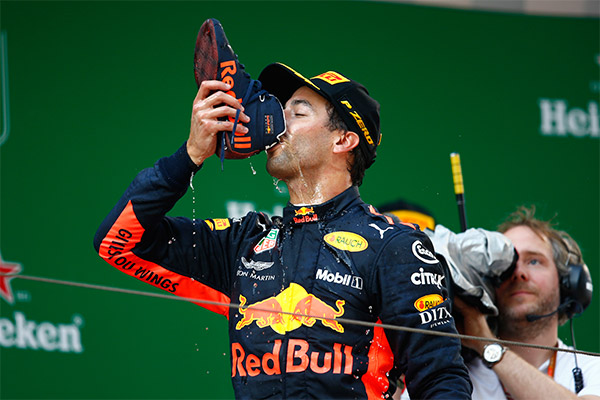 ​
Daniel Ricciardo's F1 future became even more of an open question after a blistering drive that saw the Red Bull driver swoop past Max Verstappen, Kimi Räikkönen, Lewis Hamilton, and Sebastian Vettel before pouncing on race leader Bottas. Ricciardo's performance was boosted by Red Bull's decision to pit both their drivers under the safety car, swapping both men to the ultrasoft compound. An error from Verstappen saw Ricciardo slide past his teammate with ease, and an assured series of ballsy manoeuvres put the popular Australian at the head of the pack until the chequered flag. It was an excellent result following a miserable opening two rounds for D-Ric.
Mad Max ruins SebVet's day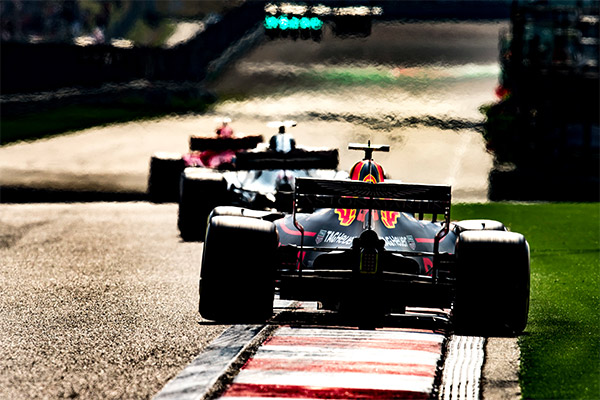 Having led the race from pole until the pit stop window opened, Ferrari's Sebastian Vettel was focussed on fighting his way back to the front from third place, behind teammate Kimi Räikkönen and Mercedes' Valtteri Bottas when a rash manoeuvre by Max Verstappen on lap 43 sent both the Red Bull and the Ferrari spinning. Verstappen recovered his car before Vettel was able to, and the third-placed German dropped to seventh. Even a 10-second penalty for Verstappen was not enough to bump Vettel back up the order; having struggled with his tyres following the trip off track, the championship leader was passed in the closing stages by Fernando Alonso.
Toro Rosso own goal costs Mercedes a possible win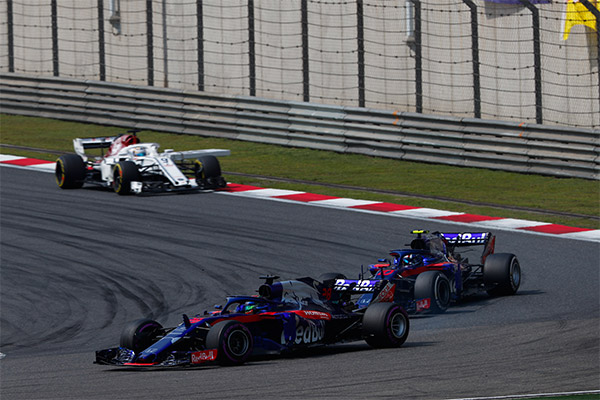 After a great weekend in Bahrain, China spelled disaster for Toro Rosso when their two drivers collided. Not only did both Pierre Gasly and Brendon Hartley lose track position as a result of their clash, but Gasly was handed a 10-second time penalty for causing the collision, making a bad day worse. The debris from the shunt saw Race Control bring out the Safety Car, the timing of which cost Valtteri Bottas -- the race leader when the Toro pair made contact -- a possible win, as his older tyres and one-stop strategy made the Finn vulnerable to the charging Ricciardo on fresh ultrasoft rubber.