Information
Team
Sauber F1 Team
Base
Hinwil, Switzerland
Power Unit
Ferrari
Car
C36
Sauber
Drivers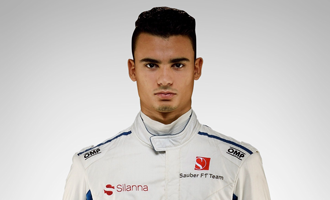 The country of Switzerland is hardly the most likely place in which to base a Formula One team. In fact since 1955, and despite various efforts to overturn the legislation, motor racing is actually legally banned in the country. Yet despite that, and against all odds, Peter Sauber created and has run one of the sport's most enduring teams.
Sauber formed his Formula One team in 1993, after more than a decade of success in sports car racing, including victory at the Le Mans 24-Hours and back-to-back titles in the FIA World Sports Car Championship in partnership with Mercedes.
Sauber has always had an ability to recognise and develop young talent. During his sports car racing days, Sauber identified Michael Schumacher as a star of the future while he recruited 'young guns' including Robert Kubica, Felipe Massa, Kimi Raikkonen, Sergio Perez and Sebastian Vettel in Formula One.
During the 2006 to 2010 seasons the team acquired "factory" status, as the Formula One operation of BMW, and won its first Grand Prix with Kubica in Canada in 2008. Upon the Bavarian manufacturers' withdrawal from the sport in 2009, Sauber bought back the company and it has since reverted to competing proudly as an independent outfit, with Ferrari engines.
Recent seasons have seen a steady improvement in results. In 2012, Sergio Perez and Kamui Kobayashi scored podium finishes in Malaysia, Canada, Italy and Japan. While in 2013, impressive development in the second-half of the season and some fine drives by Nico Hulkenberg saw the team score 50 of its 57 season points in the last eight rounds.
Unfortunately, 2014 didn't go so well, with Esteban Gutierrez and Adrian Sutil failing to score a single point for the first time in the history. Then, with smaller teams like Sauber struggling to stay afloat, the team chose to change their driver line-up in 2015, bringing in Marcus Ericsson and Felipe Nasr, both of whom brought with them significant funding from sponsors.
They also ditched their white and grey livery in favour of the yellow and blue of Banco do Brasil who are a new backer. Those changes did inspire a better performance as the team scored 36 points on its way to eighth in the constructors' championship last year.
Sauber continues with Ericsson and Nasr for 2016 and hopes that Ferrari can provide another power unit improvement as it looks to step up again this year.