Information
Team
McLaren Honda Formula 1 Team
Base
Woking, UK
Power Unit
Honda
Car
MCL32
McLaren
Drivers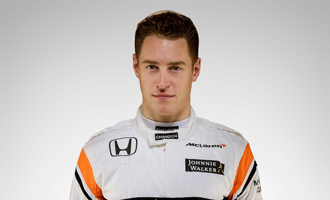 A sleeping giant
By McLaren's high standards, the 2015 season was a huge disappointment as the British team failed to win a race for the third successive year and its renewed relationship with Honda failed to bring about the success the two companies had enjoyed in the 1980s.
McLaren was well off the pace with Honda's first effort at a hybrid V6 turbo engine and its reliability woes meant the team finished ninth in the constructors' championship, its worst performance since 1980.
That followed a winless year in 2014 and a miserable 2013 season, which failed to yield a single podium. The team re-signed Fernando Alonso for 2015, but the Spaniard did not enjoy a winning return and only scored 11 points as he finished behind teammate Jenson Button in the final standings.
McLaren was founded by New Zealand driver Bruce McLaren in 1966 and won its first drivers and constructors' world championships with Emerson Fittipaldi in 1974. In 1976 James Hunt gave the team their second title with the Drivers' World Championship crown, but the team emerged as true Formula One aristocrats in the eighties under the management team headed by Ron Dennis. Since that time Alain Prost, Ayrton Senna, Mika Hakkinen and Lewis Hamilton have all claimed further titles for McLaren.
McLaren's famous relationship with Mercedes began in 1995 and grew to such an extent that the German carmaker was at one stage a leading shareholder in the company, which also built the SLR supercar for Mercedes. Over the past decade however that involvement was progressively reduced and ultimately came to an end at the end of 2014.
McLaren's new chapter continues with Honda in 2016, but despite having two world champions at the wheel, they need their power unit partner to make a big improvement this year if they are to win again in Formula One.